By Maria Arnt | A 5-minute read.
One of the most challenging aspects of writing fiction is creating believable, compelling characters. This can be especially challenging for writers who are shifting from the fanfiction genre, where beloved characters are supplied by the fandom they work in, to original fiction. How do you make your readers fall in love with your characters? How do you even make a character to start with?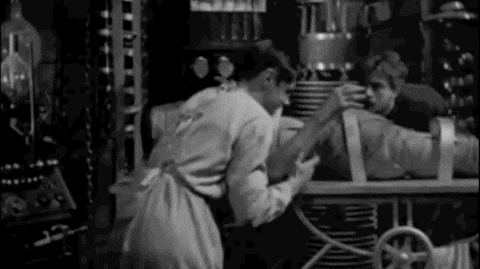 Fortunately for us, our work is somewhat easier than Victor Frankenstein's – we don't actually need to go digging in the cemetery to find body parts. However, the work is somewhat metaphorically similar, in that you're going to be piecing bits and pieces together from different characters that you know and love.
Step 1: Pick A Trope or Archetype
Firstly, you'll want to decide what kind of character you want this to be. You can pick a classic archetype, like the Wise Sage of Joseph Campbell's Hero's Journey (think Obi-Wan Kenobi in the original Star Wars trilogy). Or you might go directly to a favorite trope. I decided early on that I wanted the main male character of Vampire, Hunter, Seth, to be the Magnificent Bastard and worked from there.
Contrary to what some people claim, tropes and archetypes are not bad. There are no new ideas under the sun, and many of these familiar faces pop up in our favorite media again and again for a reason—they are eminently relatable and recognizable facets of the human experience. The trick is to put your own original spin on the character. Maybe your Wise Old Sage character is a bag lady, like in Tanya Huff's Gate of Darkness, Circle of Light. Maybe your Toughened Mercenary character has a soft spot for opera and rescue puppies. The archetype is just a scaffolding you're going to build the character on.
Step 2: What's in a Name?
Choosing a name for your character can be difficult, but it can also be fun. Unless you're doing some pretty significant worldbuilding and you're going to be creating your own languages, you'll probably want to use existing names. Baby naming sites are fantastic for this. Put some thought into the nationality of the name, as this will help flavor the perception of the character. Yes, I'm aware that sounds a bit racist, but the truth is people make judgment calls about a character or person based on their name. It sucks, but you don't want it to work against you, and if possible, you can try to make it work for you. Heck, go ahead and subvert it if you like the challenge, just make sure you know what you're working against. Otherwise, you'll want to keep the nationality of the names you pick consistent with the feel of the culture of the character you're writing. My current project is set in a northern-middle-east-like setting, so the names are all either Persian, Greek, or Circassian in origin.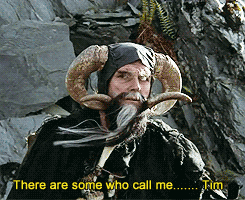 If you want your names to sound more fantastical but you're not up to building your own language, I highly recommend Fantasynamegenerators.com. They have hundreds of random name generators, based on various genres and creature types. They even have generators for town names or other such in-universe details. Just keep hitting refresh until you see something you like. Write down several different options, and then whittle it down to the few you like best.
One last note—try to make sure your characters' names don't all start with the same couple of letters. Diversifying the initial letter in the important names helps readers remember them and distinguish between them, especially if they're from made-up or unfamiliar cultures.
Step 3: Break Out the Hack Saw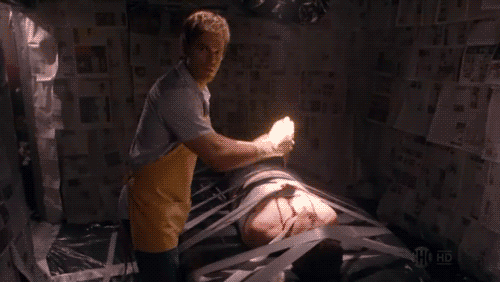 Time to dismember your favorite characters! Well, not literally. Try to think of a few characters in media you've enjoyed that you'd like this character to be like. For instance, when I was designing Seth, I started with the Marvel Cinematic Universe's Loki (because the story concept started out as Loki/Natasha fanfiction. Who says you can't turn those ideas into something original?). But I wanted someone a little more… put together. Self-contained. Knowledgeable. Since I knew it was going to be a vampire story, my first thought was naturally Giles from Buffy the Vampire Slayer. From there, I peppered in a little bit of the Phantom of the Opera and a nice helping of Imhotep from The Mummy, just to add some Egyptian Mythos flavor.
Once you've got your list of characters, pick out what aspect of each you'd like to include in your character. Is it a mannerism? A personality quirk? Maybe a moral system or a way of approaching the world. Try not to do something too recognizable—if you're basing them on Han Solo, they shouldn't run around saying "It's not my fault!" and "I got a bad feeling about this." If you choose subtly enough and from enough different sources, you'll come up with something fresh and new that is greater than the sum of it's parts.
Step 4: Flesh it Out
If you're at all familiar with Dungeons & Dragons or other forms of tabletop role-play games (or LARP for that matter) then you understand the concept of a character sheet. If not, it's basically a list of all of your character's traits and attributes. You can search the internet for various templates if you're looking for somewhere to start, but as each writer's needs are very individual on this subject, I can't really recommend any particular one. Keep things simple: Physical appearance, brief background information, habits, and mannerisms. I once found a 4-page template that asked for inane details like the character's favorite ambient sound. You don't need that much detail.
In fact, you can absolutely choose to leave most of the information blank, and then fill it out as you write and discover the character. I usually do this process during my first round of revisions, so I don't have to stop in the middle of writing to jot down details. The sheet will help you visualize your character, but it will also help you keep things consistent. That way you don't end up like Elton John, wondering what color his love interest's eyes are while he's writing them a ballad. We'll come back to this later in the Character Design blog series when we discuss keeping your characters consistent.
Step 5: Write!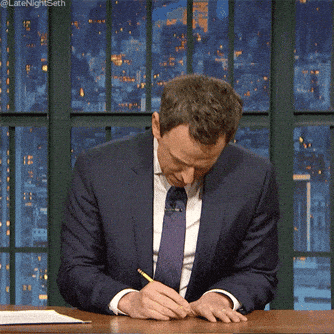 Your character is ready to start breathing and moving. They're probably not complete at this point, but that's okay. Part of the joy of writing is discovering what you're writing about as you go, and characters are no exception. Refer back to your source notes if you're ever unsure of what a character should do in a certain situation. But don't be surprised if you get partway through a novel and discover that maybe something should be different about your character. You can always go back and change what you've already written during revision to make it more consistent.
And most of all, have fun. Characters are one of the most engaging parts of writing. You feel like you get to know these people as if they were real, and you might even find yourself thinking about how a character you're writing would respond to a situation you're experiencing in real life. So go forth, and give them a chance to breathe!