By Maria Arnt | A 4-Minute Read
Not every character you write needs to be likable. Certainly, some should absolutely not be likable, although having an attractive antagonist can always be fun. But every so often you'll want to make a reader like a character or even fall in love with them. How, exactly, do you accomplish this?
Most of the time, this will be most important for the protagonist of the story. Sociopathic serial killer protagonists can be fun to write, but you risk losing the audience if they're not sympathetic enough to make them keep reading. Therefore, we're going to tackle this challenge as if we're working with the protagonist, but most of the advice will apply to other characters as well.
Trick 1: Make Them Relatable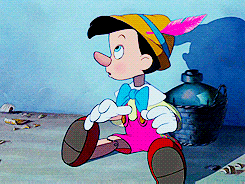 To do this, you have to make them feel like a real person. Real people have passions, pet peeves, habits, and opinions about things. Frankly, this is just generally good writing for any character, but the trick is to include these things without weighing down the narrative. We can't spend an entire chapter talking about what Jack Whatsisname likes to do in his spare time.
What we can do is have things like this in the background. Maybe that important phonecall he gets interrupts him while he's making fly fishing lures. Or the conversation she has with her BFF about how This Man Is Wrong For Her takes place at the bowling alley where they've hung out since they were kids. Or they are worried about dropping the MacGuffin because they're clumsy. It's all about the subtle things.
This is especially important if your character comes from an unusual background. Alpha Male Billionaires, ladies of the haute ton, and the stableboy who cares for the wizard's horses have very different lives than your readers, so you'll have to work extra hard to find something mundane that they can relate to.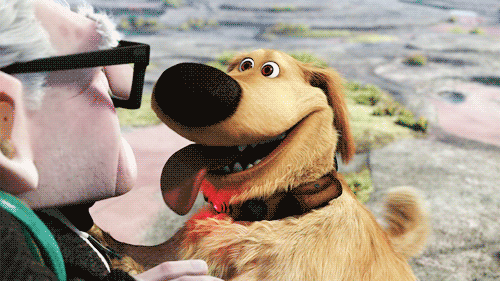 People like people who do nice things. If you show your character being nice, especially if this is the first time we ever meet a character, it's almost always going to win them brownie points with readers. Have them help an elderly neighbor unpack their groceries. Make him save a tiny bit of his meager dinner to share with the horses. Let her use her power to see the near future to stop a jogger from tripping.
This is particularly important if the character in question is morally ambiguous or will otherwise do things the reader might not like. Not sure if your anti-hero is coming off as too much of a jerk? Have her put a blanket over a sleeping compatriot. Want your villain to be a little more sympathetic? Give him an adorable child to take care of. Just make sure not to cross the moral event horizon.
Trick 3: Make Other People Like Them
Relationships are hard. They're hard to write, but they're even harder to maintain in real life. Having your character have good relationships with the people close to them can make readers feel like they are good friends with the character. Leaving out these relationships out is just plain lazy writing. If I read about one more orphan protagonist with no siblings and only one friend, I think I'll scream.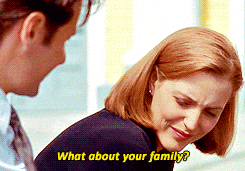 The good news is, you don't have to flesh out the entire relationship to show that it's good. Have your protagonist check in on their baby sister to make sure she's handling his move to New York okay. Or, better yet, have a friend reach out when the protagonist isn't doing well, and make it clear they're just returning the favor and doing what she would do. When encountering something weird or unusual, have them wonder what their mom would make of this. Or just make them miss somebody when things get scary.
Tip 5: Make Their Flaws Forgivable
Every good well-rounded character has flaws. (Well, except for Mary Sues, but that's an entirely different conversation). But it's important to make sure their flaws don't irritate the reader. My personal pet peeve is a young character who is supposed to be naive or innocent, and instead just come off as stupid.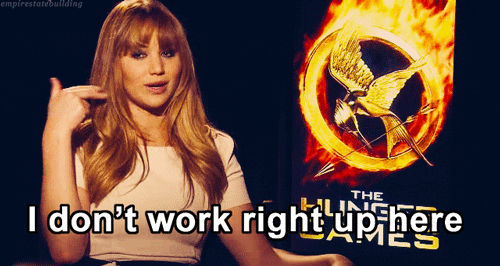 But what is a forgivable flaw? It's all about the Aristotelian scale of virtue. Too much or too little of a quality is a vice, but the goldilocks area in the middle is a virtue. For instance, too much confidence in the face of danger is rashness, and too little is cowardice, but just the right amount is bravery.
When choosing a likable character's flaw, pick something that's just outside the range of virtue. Maybe their faith in the inherent goodness of people blinds them to the fact that their friend is doing some really shady things. Perhaps their drive to improve themselves has teetered over the edge into perfectionism. Anything will do, as long as dialing it back just a smidge gets you a virtue.
Trick 6: Base Them on a Well-Liked Character from Popular Media
This ties back to the first part of this blog series. When choosing your archetype to build a character on, pick one that is well-beloved. Even if you change enough to make that origin unrecognizable, it's likely that the traits that make them likable will carry over.
All in all, don't stress it too much when you're writing your first draft. This kind of thing is where getting feedback from friends is super important. You'll never know for sure if your character is one people will like until other people meet them!
Also, while this blog is not officially sponsored by TVtropes.com (not that you could tell based on how many times I linked to them) but I highly recommend them as a resource to know what kinds of things you can do to get a predictable response from your readers. Tropes aren't necessarily bad, they're just familiar patterns that you can take and change to make them your own.
As an Author Success Consultant, my goal is to help you make your book as successful as possible! I'd love to have the chance to chat about your book and help you out.