By Maria Arnt|A 4-minute Read
So. You've created a character, and you've made them as likable (or unlikable) as possible. You've started to write your book, and watch your character interact with their environment and other characters. Mission accomplished, right?
Not quite.
As much as we'd love to let our characters run amok through the obstacles we set in front of them, for a really satisfying reader experience they have to grow and change in meaningful ways. This requires a bit of shepherding on your part, unless you're writing incredibly short fiction, in which case they don't have much room to get away from you anyway. But the truth is, having something for your character to head towards is almost as important as having a background for them to come from.
Here are some tips to keep your characters headed in the right direction:
1. Consider the Consequence of Plot
We all know that the origin of plot is conflict, but people generally don't like conflict in their lives. There's no way to get through it without someone changing, at least a little. The amount of change is proportional to how much conflict is involved. Getting along with a less-than-pleasant roommate is will be much less affecting than a traumatic battlefield experience, after all.
Take a look at the plot points you have laid out for your characters (you have laid them out, right?) and spend a little time figuring out how those things might change your specific characters. If someone has a lot of that specific kind of conflict in their backstory, it might not change them very much.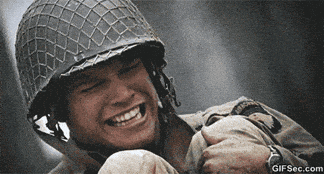 For instance, a hardened mercenary is going to approach a tight-odds battle with a resigned, if apprehensive attitude, and the subsequent victory will bolster their self-confidence in their skills as a soldier. A total ingenue is going to be absolutely terrified, and even if the battle goes well they will be deeply affected by the death and violence, and it may cause them to question many things. Same plot event, different approaches, different outcomes.
Most importantly, make sure that major plot points don't leave a character completely unchanged. This can make a character feel static, flat, and unrelatable.
2. Growth is Not a Straight Line
It's incredibly rare for a person to develop at a steady, even pace, no matter what kind of growth we're talking about. Kids have growth spurts where they get suddenly taller, and students often hit a plateau of understanding they have difficulty breaking through. Likewise, your characters will probably not follow a straight path when developing throughout the course of your story.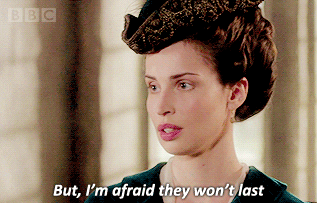 The easiest way to break up this smooth pattern is to have setbacks. In romance novels, this usually takes place in "the fight" about two-thirds of the way through, where it's suddenly not clear whether this relationship is going to work or not because of some heretofore unknown conflict. (Except, you know it is because… that's how Romance novels work, and that's why they're so popular. The guaranteed happy ending prevents the reader from getting too upset about the tension.) But it doesn't need to take that much of a formulaic approach. Maybe a particularly difficult plot point makes them question their motivations. Maybe they react badly to something or stubbornly refuse to admit they were wrong about something. This is a good time to bring out your character's flaws.
Another way to break things up is for a character to have an epiphany or some other kind of drastic change of mind. This one is a little more difficult to manage satisfactorily, because you have to lay the groundwork for the epiphany to make sense, without it being so obvious that the character doesn't look like an idiot for not getting it sooner. It's better to do this in small pieces. We've all had moments where something just "clicked" for us, and your characters can too, if you've put the pieces before them properly.
3. Don't Stray Too Far
Be careful, when changing your characters, not to change the things which make readers love them too much. For instance, as much as I adore Jim Butcher's Dresden series, one of my few complaints is that the women in Harry's life tend to have some pretty awful things happen to them. And after enough of these terrible things happen, they all turn into cold, cynical, hardened women who resemble the original characters very little. Not only has this meant essentially the death of some of my favorite characters (because they're no longer the same person) but it also makes me think Jim doesn't really understand how women handle adversity. Women I know have gone through similar (although far more mundane) trauma, and are still loving, warm people if they had a proper support system to handle it (and most women do, we're conditioned from an early age to make sure of it).
This is a kind of character decay, rather than growth. If you lose the heart of what made the character interesting and relatable, then the change is taking you further away from your goal, rather than towards it. A few kinds of character decay include Flanderization, Motive Decay, Badass Decay, and various and sundry different paths that might lead you into a Dork Age. (This paragraph non-officially brought to you by the incredible resource that TVtropes.org is, seriously, check it out if you haven't already).
All in all, keep your first steps of character design in mind as you let them grow, and remember to keep that core idea constant. Beyond that, change is a good thing.