By: Marc Histand | A 4-minute read.
As we've said before, the hardest part about publishing your book is creating a successful marketing campaign. Of course, there are tools you can use and partners you can secure to assist you in your sales and marketing efforts, but where to begin? Common sense suggests that the best way to market your book is in the bookstore, but is that truly the case in the age of the internet?
Not Really.
---
Before diving into this article, it's important to understand that selling and marketing in a bookstore can be an excellent tool, but that all depends on what bookstore(s) you choose to contact. Try sticking with the smaller Mom-and-Pop bookstores before hitting the Big Guys. You'll find they are much easier to work with and more willing to accommodate your individual marketing needs.
That being said, let's begin.
---
Save your money…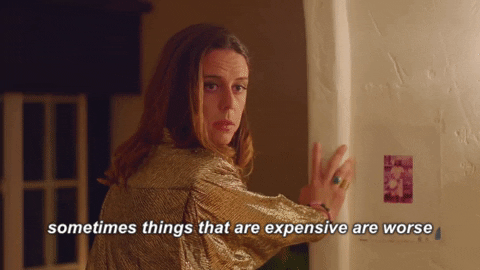 I bet the first thing you thought of when you decided to publish was getting your book in Barnes & Noble stores. It's the most common "need" when we first talk to new authors however, let's break down what getting in Barnes & Noble and the other big bookstores entails.
Say goodbye to Print on Demand. While P.O.D. printers and distributors will provide the number of books requested to the bookstores, beware. Larger bookstores keep specific information in their vendor agreements stating a minimum number of books they expect to receive for any given title and it's unlikely all the books will sell in the set time-frame the books are considered "on the shelf". This means all unsold books will be returned. But wait, you already made a royalty on the books. Now you have to give it back? The short answer: Yes.
Source vendors for fulfillment. Managing vendors is a full-time job. With the several connections needed to do business properly with bookstores, you'll need someone to assist you with the day-to-day minutia of running your book business.
Price your book accordingly. While you may have saved money by printing a larger run of books, the expenses don't stop there. Between drop shipping, warehousing fees and fees to package your book, the price becomes almost as expensive as a P.O.D. printed book.
Don't mess up! You will be fined. Big businesses like to make their money by charging you for your own mistakes. Nice of them, huh? Not only will you be fined, but your account will be placed under review for future buying. Trust me… you don't want to be on that list.
Enjoy the wait! Remember, the indie publishing world can be relentless. As the larger traditional publishers simply have more buying power than any other group in the industry. If they want a spot on the shelf or an event slot you've already secured your book will, unfortunately, be bumped and saved for a later in-store date. Speaking of events, let's talk about bookstore signings.
Believe it or not, book signing events, when not properly planned, can eat into a huge chunk of your marketing budget. Most larger bookstores will request not only a booking fee but that you supply your own books. The big problem with this is not the request itself, but the sheer number of books you'd be required to bring to the event. Most major retailers will require you to bring 100-200 books to your signing or you simply won't be booked. This can prove problematic. Maybe your event was booked in a store located in a larger shopping center but it turns out your event is scheduled for the nicest day of the year. This can negatively affect the traffic level in the bookstore and there's nothing you can do about it.
In addition to the headache of the signing event in general, think of the footwork you'll need to do before the event is held. There's a laundry list of activities that must be completed prior to your signing to ensure a successful event. The kicker is, those best practices can be used to generate online purchases as well, so why not put efforts into not only building your "real-life" community, but your "virtual" community as well?
…and spend it on more worthwhile marketing.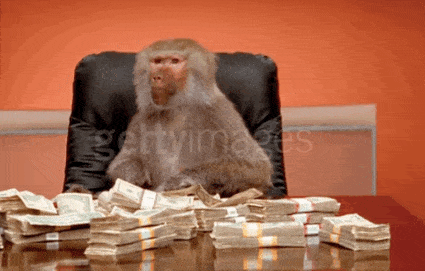 While we all hate to see them go, brick-and-mortar stores are going by the wayside. Mall foot traffic has decreased and brick-and-mortar retail store sales across the board are falling consistently. In fact, our country is currently seeing the largest closure of large-scale retail stores ever… Thanks, Amazon. The fact is, every piece of information a reader needs to know regarding whether they should buy a book or not is available at the touch of a button, so your best bet in marketing is to dedicate your time and resources to tactics that cater to online shoppers. Remember, most of these activities should be done before your in-store event as well.
Get your social media presence up to par.
Create a 2-minute elevator pitch for your book.
Tell your friends, family, co-workers, mail person, doctors, pets, EVERYONE about the book.
Send out marketing materials. Readers love bookmarks!
Schedule online-specific events. That's right—use the power of the internet to hold virtual events to pitch your book!
If you're looking into paid promotions to increase your virtual event viewership, make sure to optimize who views your ads!

Sara Matz, AnewPress Marketing Specialist
At the end of the day, remember time is money. Spend wisely and save both!
---
Before closing this post, I'd like to mention again the importance of small Mom-and-Pop bookstores. If there is still one convenient to you, absolutely talk to them about holding your next event. In most cases, you'll find them accommodating and flexible to your needs. In addition, you'll have the peace of mind that your small book business left a positive impact on theirs. In fact, many stores like this will even help you plan an entire launch party. Rooting into your community remains a crucial aspect of the indie publishing industry. Remember, there's a world out there beyond your "virtual" community. Your "real-life" readers are waiting.
---
Thanks so much for reading! It's my goal to make your publishing experience as hassle-free as possible. Let's chat about your book.