By Maria Arnt | A 4-minute Read
Many readers don't know it, but Amazon reviews are absolutely crucial to a book's success. It's hard to overstate the importance of reviews – in fact, our marketing specialist Sara wrote a whole blog on just that.
The problem is, many readers don't know how important they are, or what they should include in reviews. So we thought we'd put this together for authors to share with their friends & fans, so they can help you out in one of the most important ways short of actually buying your book.
In the interest of saving time, here's a handy infographic that sums the whole thing up. If you've got the time and you're curious, I'll go more in-depth afterward, but this should cover the basics.
1. Be Honest
If you've ever reviewed a book, it's probably because you thought it was fantastic and you believe it really deserved a 5-star rating. But if a book wasn't all that and a bag of chips, you might think it's better not to put a "bad" review up. FALSE. Book reviews are not like customer service surveys – a 4-star or even 3-star review is still helpful, because it raises the total number of reviews, which increases the algorithm visibility.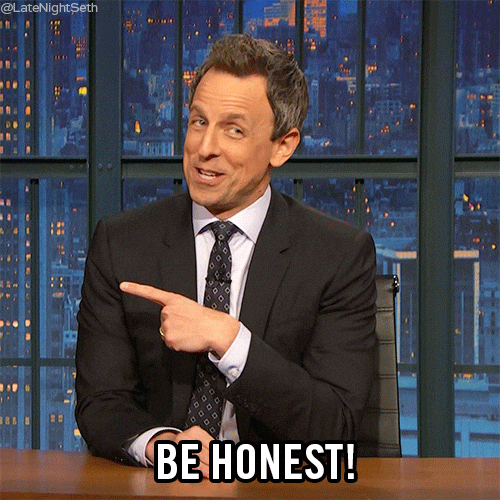 In addition, it always looks a little suspicious when every single review is 5 stars. If it were real people reviewing, at least one of them would be the kind of person who never gives the top rating because it wasn't literally perfect. Having a few 3-stars and a healthy amount of 4-stars doesn't drastically affect the overall rating. A 4.5-star book is still a good book, right? And that would be if half the reviews were 5 and half were 4.
An honest, real review also helps for people who are actually reading the reviews to decide if they should buy the book, which leads to the next point:
2. Be Specific
A review that says nothing more than "I loved it!" or "I hated it!" can help with algorithms, but doesn't help another reader deciding to buy it. Be sure to come up with specific reasons why you felt that way. If you really liked the characters, or the style of writing, or the great plot twist, include that! Just be careful not to spoil the story.
This is perhaps even more true of what you didn't like about the story. If you are giving less than a 5-star review and feel a little guilty, be sure to include why and that help will make up for it. If it's an issue of the quality of the book – lots of typos, bad characterization, etc – then the author needs to know so they can keep that in mind and try to improve that in their next book (or go get it edited and release a second edition).
If, however, it was because of a matter of personal taste, it's absolutely vital that you include this reasoning in your review. Here's why:
Let's say you read a book that had too many racy love scenes in it, and that's not your jam. Cool. If you put that in your review, people who feel the same way can see that and know to avoid it. But if someone really likes reading steamy sex, this now becomes a positive review, and can encourage them to buy it! This is true of anything to do with taste, such as if the book was too fast-paced or slow, there was too much dialogue, it ended too quickly, etc. Any opinion-based criticism can potentially be praise to someone who holds an opposite opinion.
3. Be concise
Ever heard of TL,DR? It stands for Too Long, Didn't Read. Book reviews posted on Amazon should be short – two paragraphs is pushing it. If you want to go more in depth, please, by all means, post that review on Goodreads, Facebook, etc. But while it doesn't need to be Twitter short, it should be easy to read in less than a minute. The algorithms don't care about review word count.
To keep it short, avoid unnecessary information such as why you picked the book up, who recommended it to you, and which books by the same author you have read. Unless it's all of them – that's a pretty glowing compliment and you can say it quickly. If it's not about the book itself, it shouldn't be in there.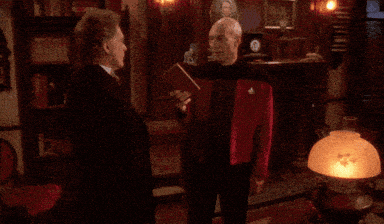 Likewise, you don't want to go into an analysis of the plot or characters. This is the sort of thing that's perfect for other sites, but not Amazon. We don't need to trace the entire character arc of your favorite sidekick, and your High School English teacher will not be grading this for your understanding of plot devices. A simple value judgment of whether or not you thought the author handled something well will suffice without textual evidence.
Absolutely no spoilers should be posted in your review regardless of where you post it, unless you make it extremely clear that you're going to spoil the story, and you have a way of ensuring that potential readers won't accidentally see it (Goodreads has a particularly nice feature for this).
Bonus: Encourage others to review
If you recommend a book to someone, that's a great help to the author. If your friend comes back and says they loved it, let them know how important it is to share that with the world. A concise, honest review only takes a few minutes to write and makes a whole world of difference for the author.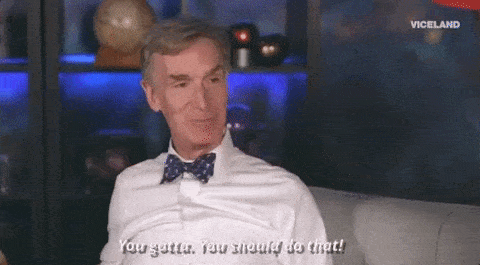 This is especially true if you loaned them the book, instead of asking them to buy it themselves. Unverified reviews on Amazon still count towards the algorithms (unless a book gets a lot of them per day). That way, even if the author doesn't get the money from that reading, you can help reach other readers who will buy the book.